J.B. PARIAH IN A SNAPSHOT
DESCRIPTION: Born in land of a 10,000 lakes, now alive and well in city of big shoulders, where by day I've taught college writing and literature for many a year while devoting off hours to crafting streetwise, booksmart songs rooted in literary poetics and works.  Well, mostly anyway.  

MODUS OPERANDI: Guitar, harmonica, some keyboards. Solo or with accomplices now and then.

MUSICAL INFLUENCES: Hard-scrabble folk/rock tradition of Guthrie, Dylan, Rolling Stones, Beatles, Kinks, Doors, Lou Reed, Springsteen, Patti Smith, Costello, & Tom Waits + touches of Celtic, blues, cabaret, and classical. 

LITERARY INFLUENCES: From Shakespeare, Shelley, Keats, & Dickinson to T..S. Eliot, Yeats, Joyce, ee cummings, Richard Wilbur, J.D. Salinger, Flannery O'Connor, and assorted other classic and contemporary writers and poets.  
 
My Story in an Exclusive Interview ( a Selfie)
Before 1975, I lived near Lake Harriet in Minneapolis, swimming in the summer, freezing in the winter.  Since 1975, I've lived near Lake Michigan in Chicago, still freezing in the winter, but a little less.   I have yet to be interviewed by Rolling Stone or Uncut, but the following is how it might go.

Q: What's your first musical memory?

JB: I understand that I was conceived to Ravel's "Bolero," but my parents would neither confirm or deny. The only song on the radio I remember liking was Johnny Cash's "Lonesome Me."  I guess I identified with the guy sitting home while everyone else was having fun even though I was actually getting more than my share playing sports and all that. .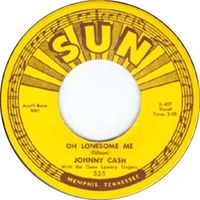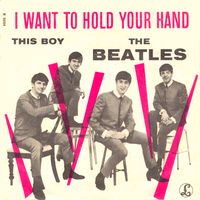 Q: When did you start getting seriously interested in music?
 
 JB:    Music was dull and dreary as Quaker Oats till I heard The Beatles' "I Want to Hold Your Hand."  It was so much fresher and spirited than anything else around.  Teen idols like Kookie and Paul Anka and Fabian are some of the names I remember.  Hearing the Beatles for the first time was like someone turning on an air conditioner in a muggy room.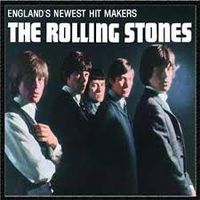 But I didn't stick with the Beatles for long.  I had an older sister, and she started bringing in records by the Rolling Stones and Bob Dylan.  Compared to them, the Beatles seemed childish, not so much in terms of their music but in what they were saying.  I've since come to appreciate their genius, but for many years, it was just not cool to like the Beatles.  I preferred artists like the Doors, Hendrix, Cream, the Kinks, the Stooges, and the Velvet Underground.

Q; So what made you pick up the guitar?  

JB: Actually, I started with the harmonica, a Marine Band, because of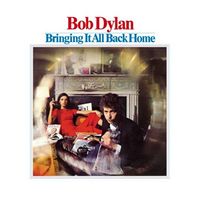 Dylan, who remains my biggest influence.  Not long after that, I managed to get a Silvertone guitar for Christmas, and I think the first song I tried to learn was Dylan's Spanish Harlem Incident.  Love Minus Zero and Mr. Tambourine Man couldn't have been far behind, though.  I loved Ray Manzarek's organ playing, so I took up the organ and piano next, though I'm much more adept at guitar.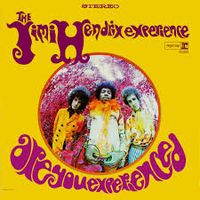 Q. At what point did you starting writing your own songs?

J.B.  I think I took a stab at it when I was about fifteen or sixteen.  It was a song about redneck hypocrisy with a line that went something like, "you wear robes of white when you know your soul is black."  What a gift for irony, huh?  An older brother of mine still won't let me live that one down.  The first song I wrote that I wouldn't be embarrassed to play today was called "The Cold Winter Wind."  I was just out of high school.  I didn't know it then, but that was just the first of a whole bunch of songs about winter I'd write.  The Beach Boys had their endless summer, we north-country people had our endless winter, sleds instead of surfboards, hopping cars instead of hanging ten.

Q.  A lot artists were inspired by live shows.  Dave Grohl said on Sixty Minutes piece, for example, that seeing the Chicago band Naked Raygun changed his life.  Did something similar happen to you? 

J.B. The first show I ever saw was Bob Dylan's in Minneapolis in 1965, when he was starting w/ a solo set and then following an intermission with a plugged-in set.  I remember being surprised at how different the songs were in concert.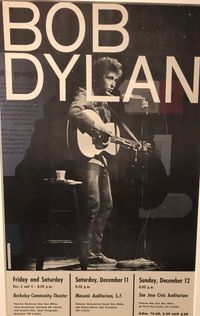 I saw the Doors and Hendrix at the same venue.  The Doors were disappointing because their sound wasn't as big and full as it was on records, but Hendrix's show was the best $3.65 I ever spent.  Back then you could just go buy a ticket at the window before the show.   My friends and I had been driving around aimlessly, and I decided I'd rather check out Hendrix.  It was revelatory.  To this day I can't figure out how the Experience got so much sound out of just bass, electric guitar, and drums. 
The Band were much better live than on record, but to get back to your question, the most amazing shows I ever saw were Bruce Springsteen's in 1977 at the Auditorium Theater and in 1978 at the Uptown Theater, both in Chicago.  I hadn't cared that much for Springsteen from his records, especially Greetings from Asbury Park, but a brother and a cousin of mine sent me a tape they'd made of his 1975 concert at the Guthrie Theater in Minneapolis, and I was blown away.  I couldn't believe it was the same guy whose records seemed so antiseptic.  When I saw him perform titanic versions of songs like "It's My Life," "Backstreets," and "Prove It All Night," not to mention "Thunder Road, "The Promise,"  and more songs than I can count with riveting intensity, musicianship, and showmanship, I was inspired to put my guitar aside and pick up school books. I couldn't imagine anyone getting that good. 
I thought a lot of Costello, Graham Parker, Patti Smith, Dire Straits, & the Sex Pistols about then, too, and I've come around to Tom Waits, The Clash, Warren Zevon, Talking Heads, and various other contemporaries of his, but it was Springsteen who most made me see the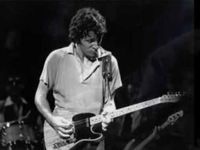 future of rock and roll was definitely not me, especially since I had a wife and two young daughters to think about.  Of course, it wasn't really him, either, but whatever.  This could be a minority opinion, but I know I'm not the only one who thinks that if you didn't see him by '78, it was too late.  Even he couldn't top that 70's self, though he can still produce great shows now and then depending on the song selection.  What I didn't realize at the time was that I could never kill my thirst to write and that my schooling would give me the literary and thematic background to quench it, if only temporarily, w/ songs I couldn't have written without it.   
Q: Could you expand on that and describe your university experience?
J.B.  In "No Surrender" of Born in the USA (1984), Springsteen wrote that he "learned more from a three-minute record, baby, than [he] ever learned in school."  By the time this song came out, I was at a university learning way more than I ever learned from even a ten-minute record--accounting, law, biology, philosophy, religion, chemistry, classical music--I took it to all.  The humanities, arts, sciences, every subject had something worth knowing if you kept your mind open.  At the top was English literature--Brit and American, all the way from Beowulf and Chaucer through Shakespeare, Romanticism, Realism, Modernism.  In grad school, I studied some French and Russian writers. 

More to come when I can get around to it . . .